[Note: Some details about Edward Wimmer's life have been added to this post, thanks to his brother, Frank Wimmer]
Yesterday I shot the final scene of "One Night in January." The location was the cemetery of Immanuel Lutheran Church, Blountville, Tennessee. The occasion was a community funeral for eight individuals—all of whom were experiencing homelessness at the end of their lives.
As I filmed the service, I listened to the names of the deceased. When Edward Wimmer's name was read, I thought it sounded familiar to me, but I was shooting on location and busy. It wasn't until today that I remembered that I had known Ed. I met and talked with him only twice before he died, but I will never forget our encounters.
The first time I met Ed was at the Colonial Heights Ingles in the summer of 2016, shortly after I started filming "One Night." I'd been shooting all day in Johnson City. It was a hot July day, and my car's AC quit working. I was feeling every one of my 72 years.
By the time I got to Ingles, I was hot, tired to the bone, and questioning why I was producing another documentary film. I knew I had months of work and more traveling ahead of me. I was thinking of quitting.
As I waited in the checkout line, a dapper elderly man behind me said, "You look like you just came from Sundance."
His comment took me by surprise. "I wish it were so," I told him. "But you're close. I am a filmmaker." I handed him my business card.
He looked at it and said, "What kind of film are you working on now, Stephen?"
"I'm doing a documentary about homelessness."
"God blesses your work, Stephen," he said, as I paid my bill and walked away.
"Thank you," I said, over my shoulder. Then as I approached the doors, I heard him call out, "God blesses your work, Stephen."
That day, Edward Wimmer was my guardian angel and gave me the encouragement I needed to keep working on the film.
The next time I ran into Ed was at the Shades of Grace in Kingsport a year later. I was preparing to do some interviews at the church when I noticed Ed sitting in a front row chair, a small rolling suitcase parked next to him. It was winter and he was bundled up. I realized with a shock that he was homeless. We recognized each other and he approached me as I was mounting the camera on the tripod.
"What are you doing here?" I asked him.
"I'm here to get warm," he said. "If you need help, I used to work at a station in Baltimore."
I told him that I was covered that day, but from time to time it would be great to have some help. I asked for his name and phone number. Later on, I called the number to take him up on his offer, but there was no answer.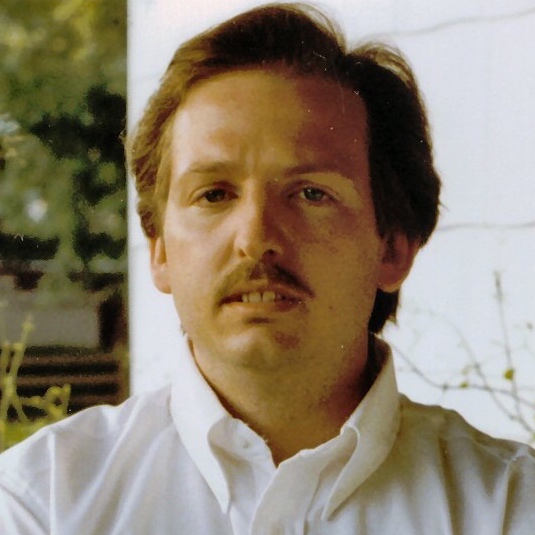 EDWARD WIMMER
(1955 - 2019)
According to his brother, Frank, Ed grew up in Baltimore, Maryland, and worked as an electronic technician at a Westinghouse Electric owned station in Baltimore County. He moved to Kingsport with his brother Ronald in 2006 to be close to their brother Roger. Ronald died in 2018.
Ed died at the age of 64, another statistic showing that women, children and the elderly are now the fastest growing homeless populations. After that day at the church, we never met again.
Until yesterday.
By some divine guidance or incredible coincidence, we met again for the last time in this life. I had no idea I was covering Ed's funeral, that he was one of the eight. When I did realize it, I took it as a very good sign that he was there. In a strange way, he had followed the film from its beginning to its end.
I'm dedicating "One Night in January" to the memory of Edward Wimmer, and to the millions of Americans who are experiencing extreme poverty and homelessness in the richest country in the world.
"God blesses your work, Stephen."
Thank you, Ed, wherever you are.